通常価格
$210.00 USD
セール価格
$157.50 USD
単価
あたり
セール
売り切れ
Share
Size chart
This ring has an amazing story behind it!.....
I was walking around New Orleans with my family and we came upon a sign for an estate sale at a home just outside the French Quarter. It turns out is was the home of an elderly gentleman in his late 90's that had passed away. The home was pretty picked through already but I found this hand carved and cast Native American ring that was never cleaned up after casting. I can only imagine that there is a pretty amazing story behind this ring and I couldn't just leave it there with risk no one ever seeing it. So I bought the ring, brought it home, cleaned it up a bit, and re-cast it in sterling. This is an absolutely amazing ring with what I can only imagine, a beautiful story behind it.
Flip through the photo's and you will see the original piece in brass that I made the mold for this ring from.
If you need a size not shown please contact tara@leviticusjewelry.com
This ring is a Leviticus original design and is hand cast just for you when ordered. Please allow 3-4 weeks for delivery.
詳細を表示する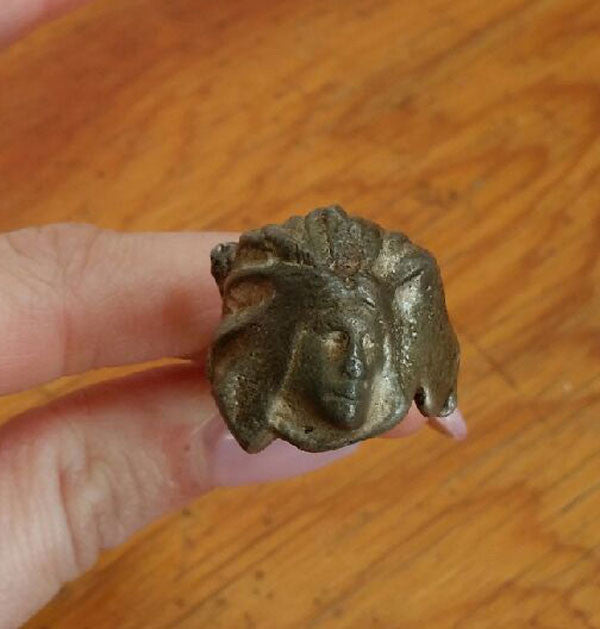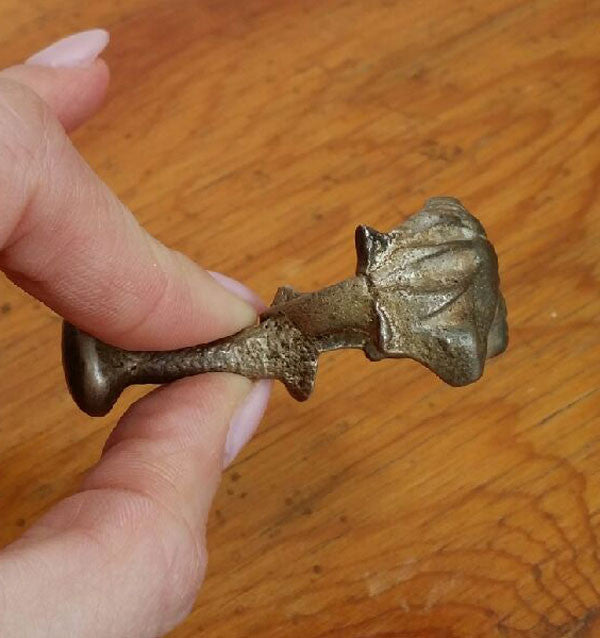 SIZING CHART